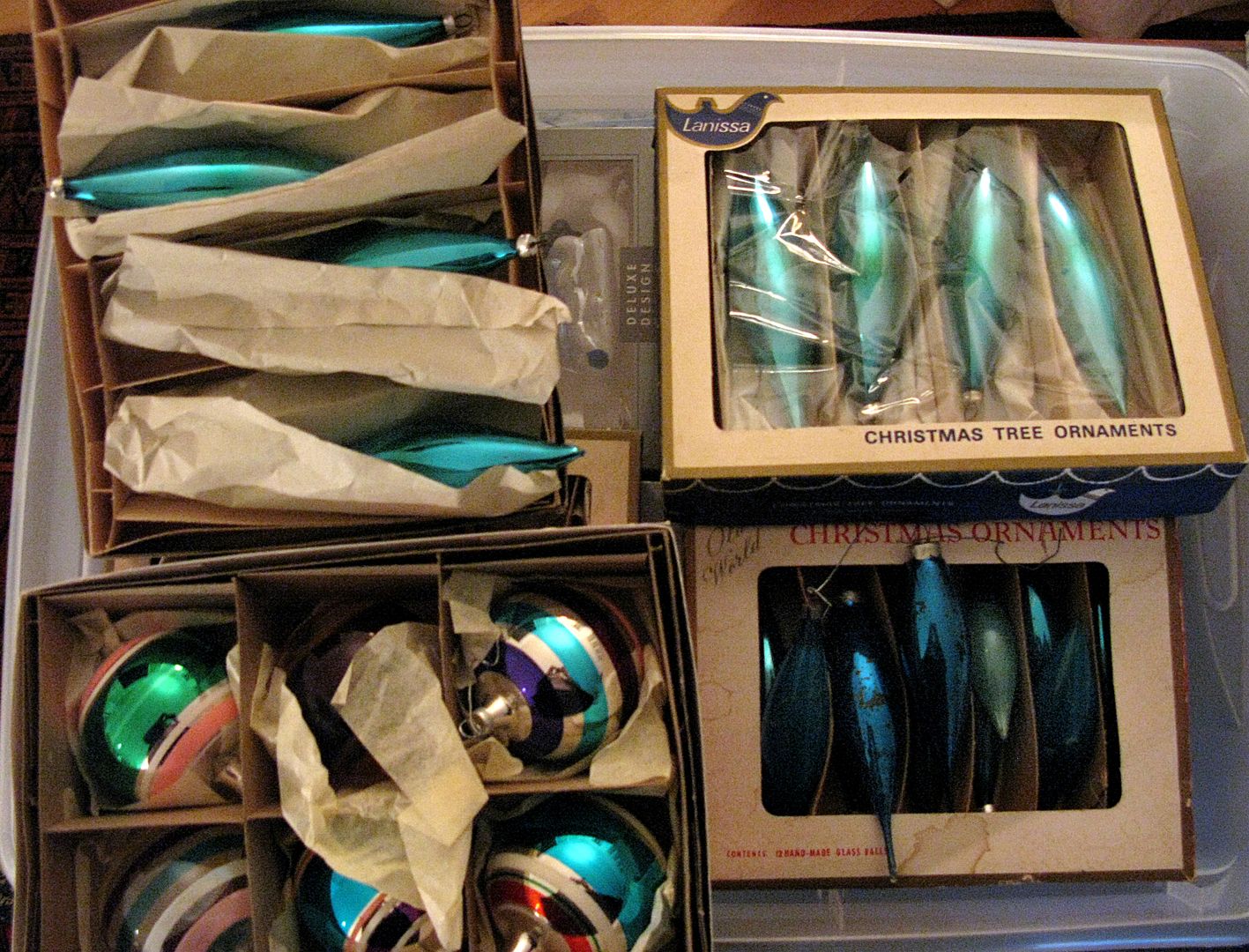 We puttered away the morning and accomplished little. It was really nice. Before noon, it was out to breakfast, an omelet for G and one pancake for me, then off he went to work. While he worked at the museum, I put ornaments on the tree. It's looking really nice now, and only these 1950's teardrops remain to go on.
The rain, yes actual rain began just as I was washing the dust off me between bouts of ball hanging. Wind whipping by the windows with a roar, black skies, and the hiss of rain….glorious stuff. Then quiet just before G came home again.
Himself:
He had fun at work talking with people from all over the world. He also put up with me and took us off to the Christmas store. We had no BIG blue balls. Now we do.
Herself:
I'd put balls on the tree, wash my face itchy and hands, read, hang more balls, and repeat.
52 Week House Reorganization:
Getting rid of more ornaments.
Reading:
The book I bought for ………………. For Christmas, and am enjoying it.
Gratitudes:
For having the time to make such a lovely tree.