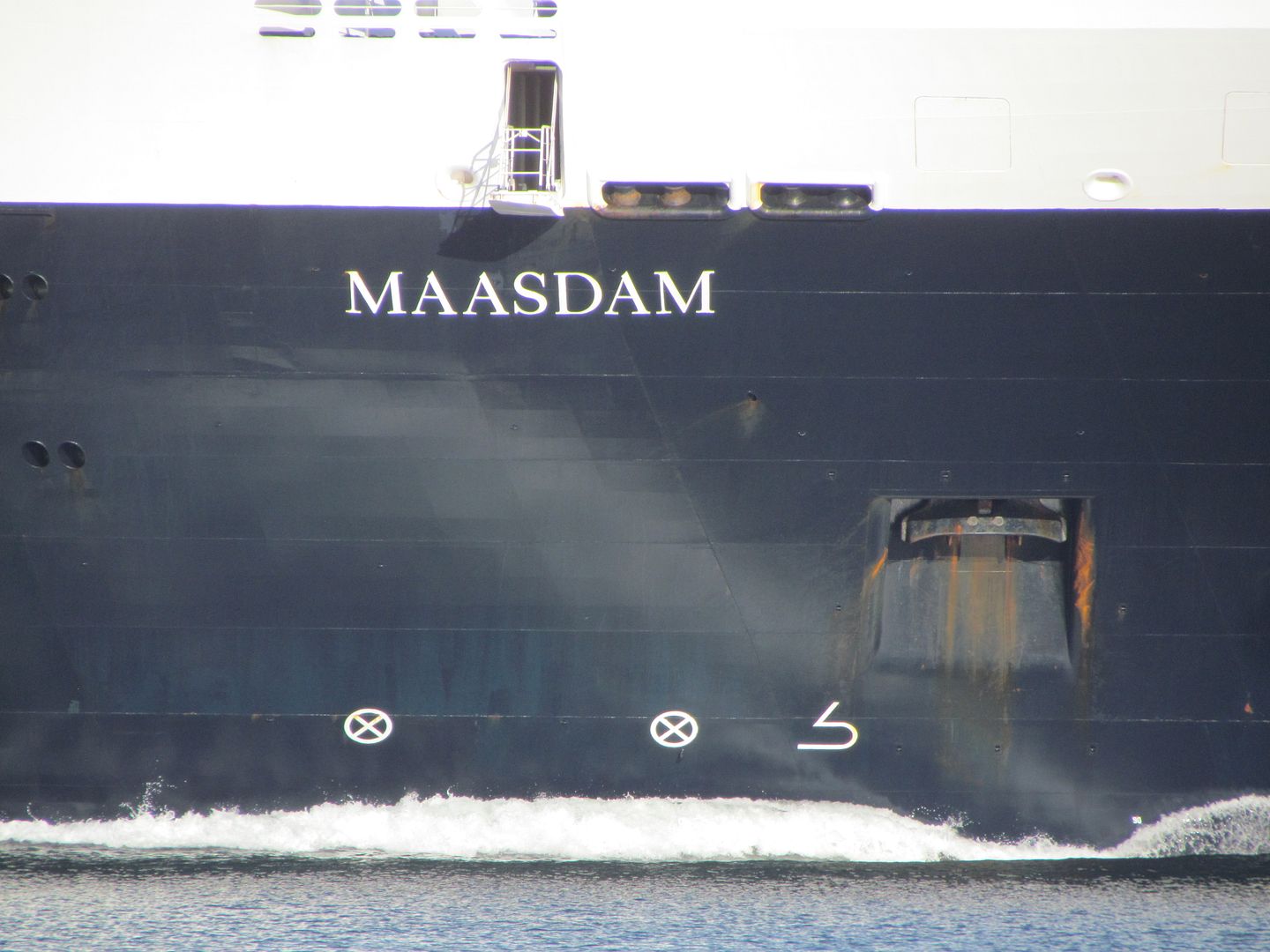 While we were picnicking on Shelter Island the other afternoon, our ship journalist friend Peter Knego was aboard the Maasdam. If you have Facebook, you can enjoy the cabins, suites, decks, and public rooms with him. We really loved these small HAL ships…especially the library.
After photographing the ship, he moved to Harbor Island for photos of the ship as she left.
"A perfect day on a spotless ship: Holland America Line's MV MAASDAM in San Diego.
MaritimeMatters added 26 new photos.
A day in San Diego aboard
Holland America Line
MAASDAM, one of the line's smallest, oldest and most charming ships."
Himself:
Thrift stores, lunch, and to the museum.
Herself:
Ditto morning, BBQ dishes and working on photos in the afternoon.
Reading:
The 2016 Harry Bosch mystery.
3 Things Done Well Yesterday:
Ran errands, went to two classes, finished a book, and helped G with the BBQ while eating his brownies.
Gratitude's:
The peace of reading in the middle of an unusually busy day.