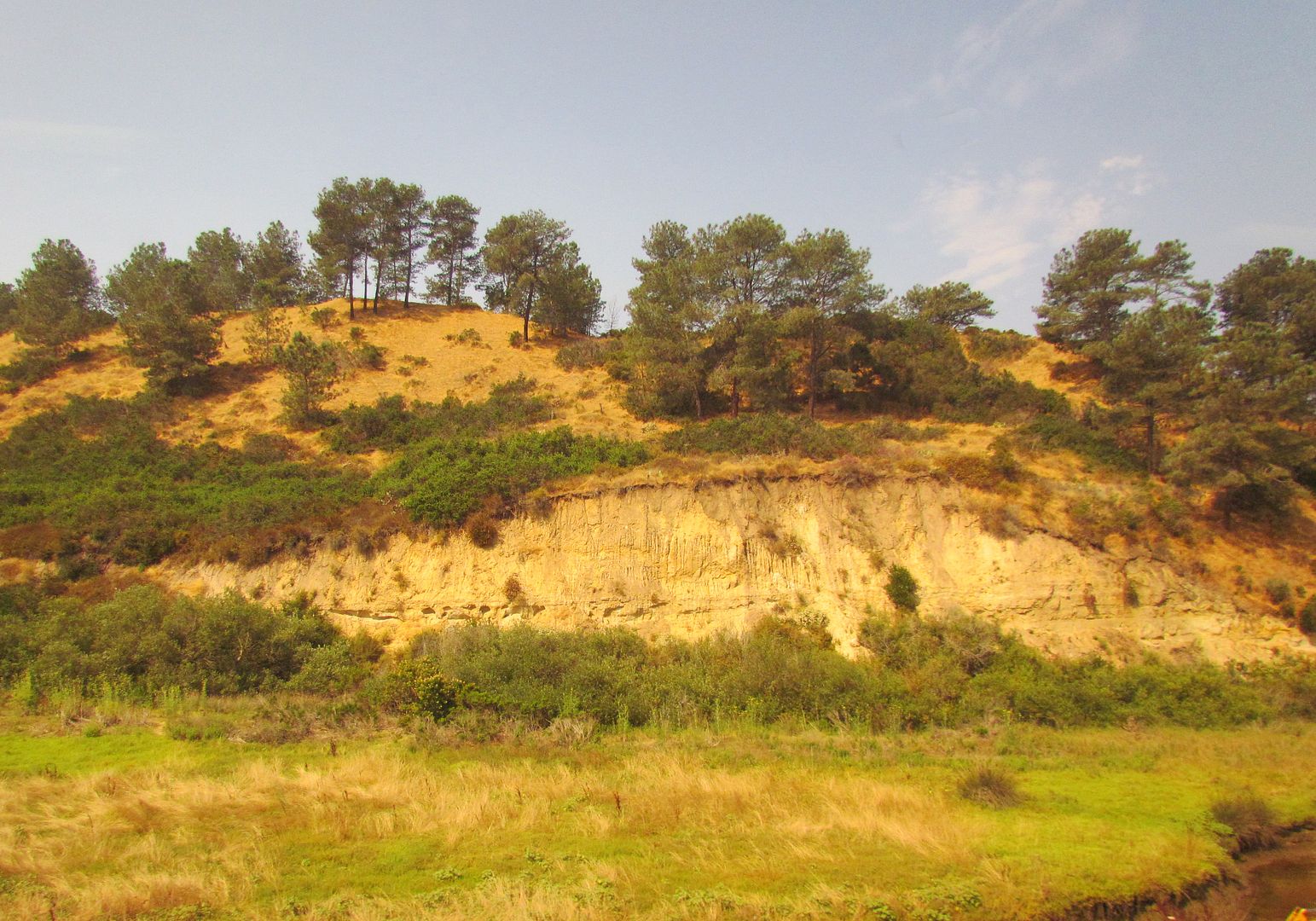 Torrey Pines above the ocean.
Torrey Pines slough.
I love the world I see from the train. The great swaths of hills, the miles of ocean and sand, but I am just as fascinated by the aging backsides of the cities. Where Minneapolis has its miles of burned out industrial buildings, here in LA the land is flat and industry expanded outward endlessly. Much of it is tired and worn.
The old inner core of industrial structures are ornate with decorative touches that the post WWII slab buildings don't have. The roofs can be pointed with air vents. The early fifties structures have rounded roofs easily seen from the train. Many have skylights. Sixties and later buildings make no effort at inner comfort with their flat roofs. No sun is allowed inside those blank walls.
Some homeless have been brave and huddle under blue tarps near the rails. But on Saturdays and Sundays, the miles of industry are uninhabited. Even the homeless are out of sight. A few open doors gape widely for trucks that won't arrive until Monday. I imagine the heat inside nearing a temperature you can bake cookies.
We both take our turns at the windows and take photos of this alien world as it whips on by us.
……………………………………………………………………………………………………………………………….
Himself: Gym. Working hard for two days then he is on VACATION.
Herself:
Cleaning, dishes, laundry, class at the gym.
Reading:
Cadell:
Finished one of a trio written in the fifties.
Gratitude's:
For everything this morning.