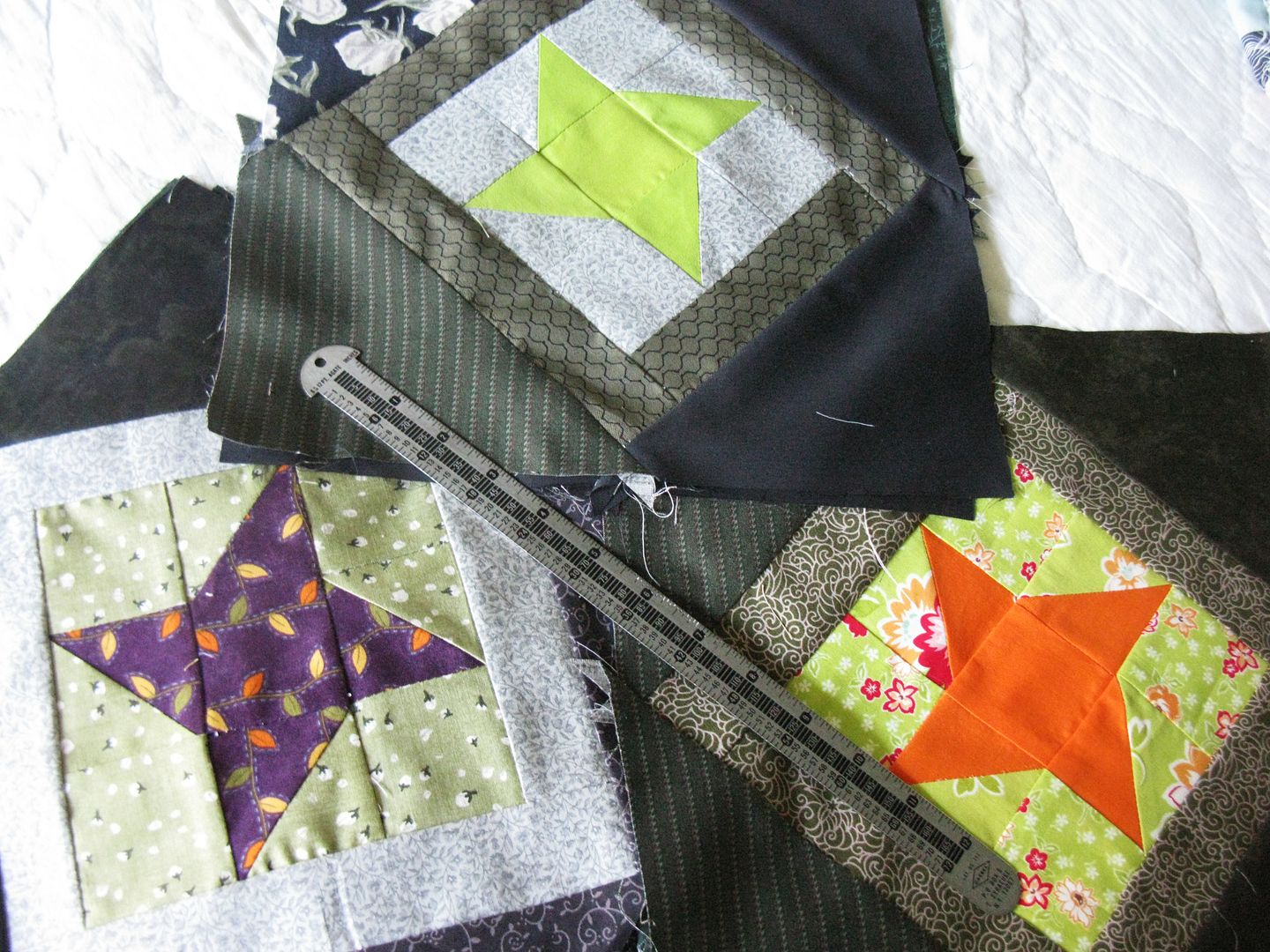 ·
Quilt: These stars were to be a bottom border on the original design. Now a few of them are scattered about in the abstraction. I finally got to sewing only to discover that two of the fabrics I'd chosen were too loosely woven to use. Amazingly I found almost perfect replacement fabrics at Joanne's.
·
We are having a lovely long weekend. G took the day off, tho he didn't remember doing it. He's coming with me to the derm man first, then we are getting grumpy registered. Tomorrow will be the Company picnic…a Luau they tell me. Let us hope it doesn't rain.
·
G got a raise at work. I think it a whopping big one, he replies that it's only a few cents per hour. Maybe last year the company wasn't doing well as he didn't get a raise. This year they more than made up for it.