There are those weeks when not one single thing but dishes come in front of my camera. That's the first thing I do everyday is to shoot for the Discovery shop Facebook page.

We have been making an effort to take Captain Poolie a root beer float every day. We don't stay long. I never liked visitors that stayed forever when I was in the hospital or at home recovering. Then we head off into the world…and each day she drinks it a little faster and with more humor. She was positively perky yesterday. No photos here.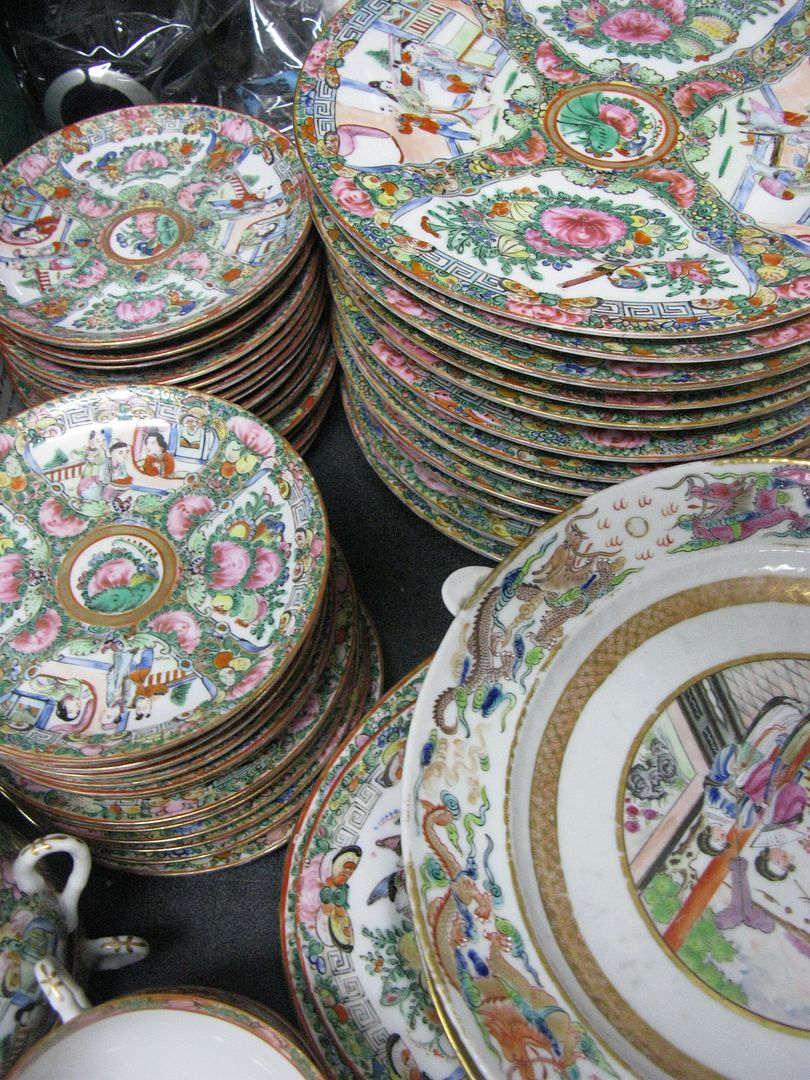 One day at work last week, we received five sets of dishes. I often remind myself that I need to photograph these ceramic piles so they look charming. It's hard to do if I feel no affinity for the miles of tiny flowers. Lots of formal tiny flowers have been coming in too. As many of the Point Loma residents downsize, the first thing they get rid of is their formal dinner ware. There are a few lighter, more modern sets too.
I like the big, bold stuff in life as well as dishes. Friends like 's Peter Knego who has a charming home decorated in ship collectables. Our friend Pirate Captain Poolie is a bold wench, Arrrggggg, as is G underneath his polite exterior. But I don't have to make them look salable….just the dishes.
……………………………………………………………………………………………………………………………….
Himself: I've heard him say "You won't get paid twice for things," to shops all morning long. He "Sir'ed" them to death.
Herself:

Recovering from the Antibiotics for my tooth. Bought food. Back bad. Pool. Hot tub.
Reading:

Kay Hooper.
Gratitude's:

For every dish donated to the Discovery shop. I just hope someone wants to buy them.