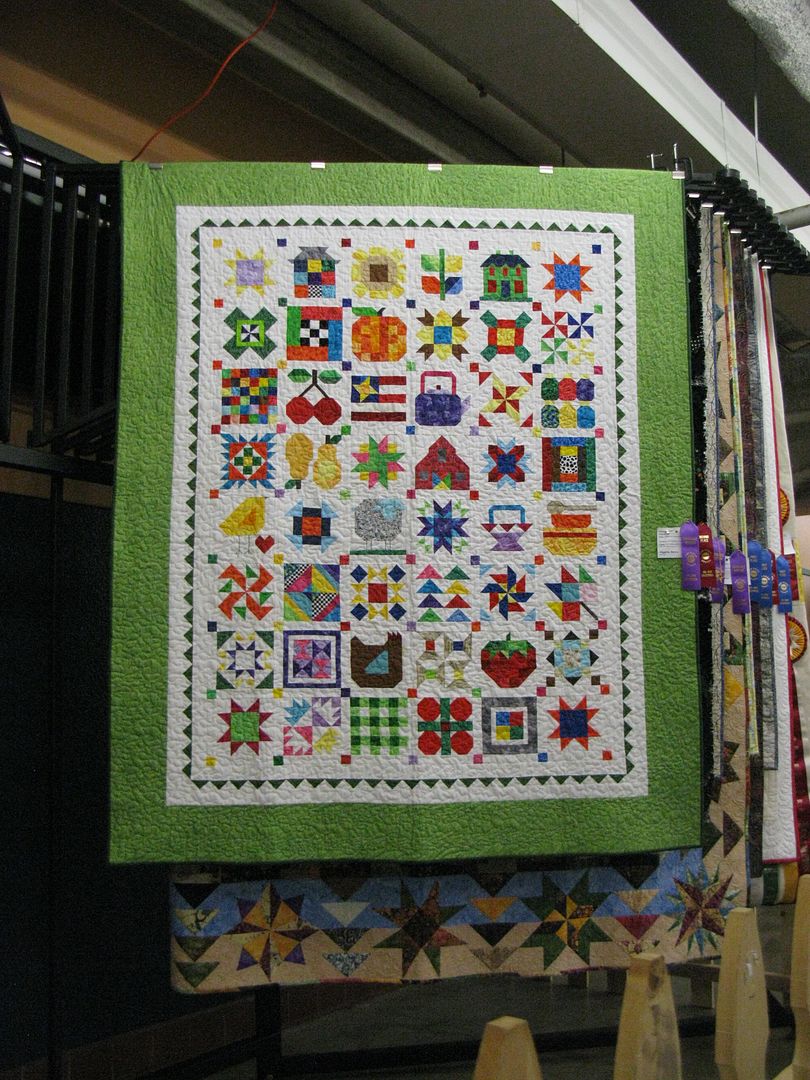 Quilt on rod at the SD County Fair.
Yes, we are going to do it. We are off to the fair for a second time to see those things we missed. Art this time…no pictures allowed. Darn it. Sculpture, photography, and the garden displays. May be we can see the quilts again. Yes, I'd like to see the quilts again. There were some awfully qood pieces this year. They inspire me to get to moving on the Crow Quilt.
I confess, we are going early. Sunday it's supposed to be over 120F (48.888C) out in the desert here. Del Mar temperatures are always a little hot on and fair grounds. We will hope for the best.
A winner of a sampler.
1904 Case Traction Engine, in wood.
Weaving a sewing seem to be making a comeback.
Think of all the other wonderful things we will see on Sunday.
---
Himself:
They are sending him the golden oldies to write estimate's on. The office folks don't know how to do it unless it's on a computer. It's real metal too, and the times differ.
Herself: Almost everyone who came shopping at our 50% off sale today, also made a donation. There were 19 bags of books. I did find four pair of pants to be too big. Very encouraging.
Reading: A National Geographic Picture History of the Civil War.
Gratitudes: For all the Seminary students who came in today to volunteer. One lifted all the heavy boxes and bags for me, and I was more than grateful.