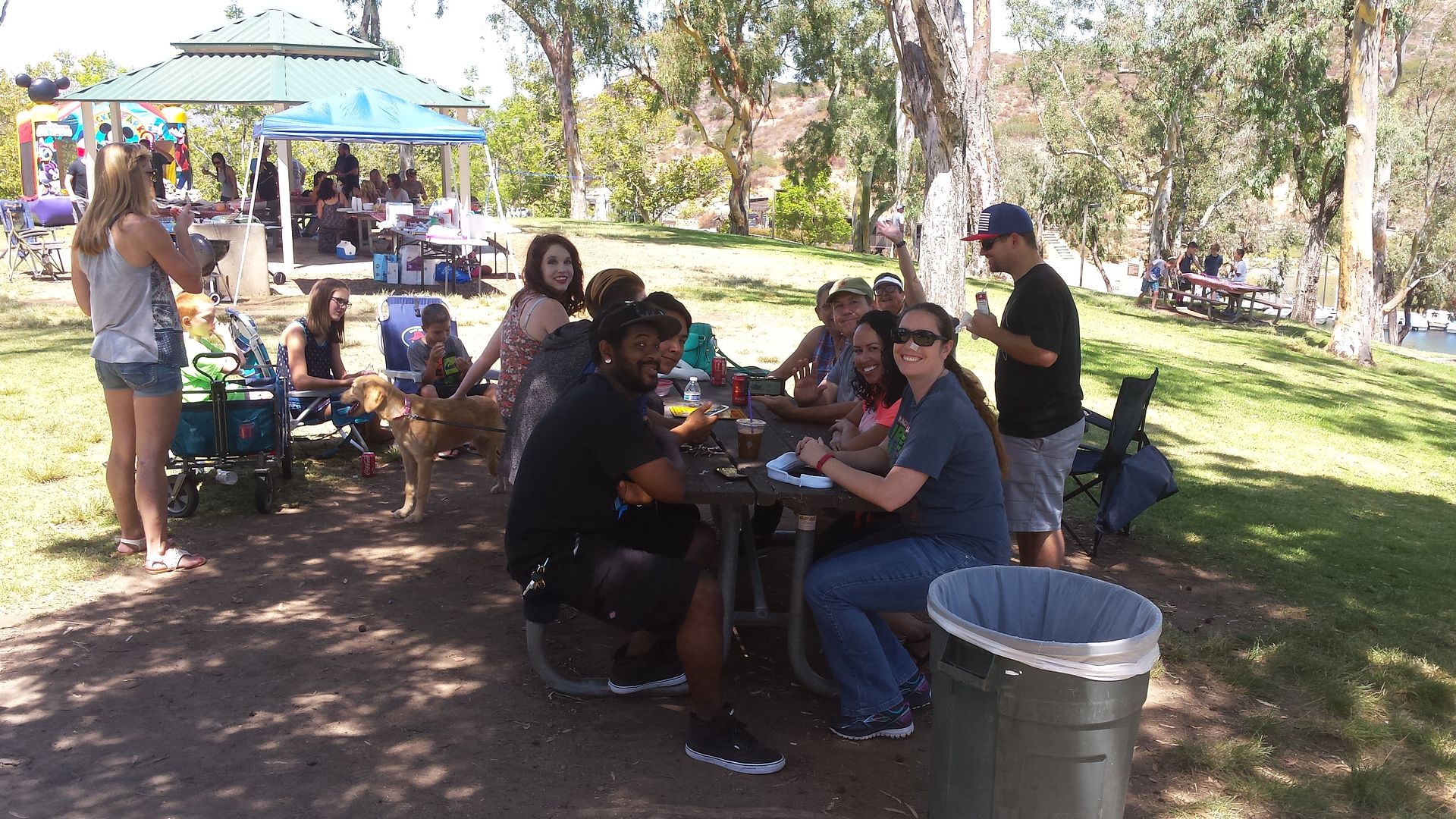 August at Poway Lake. The dog was a huge hit.
The laundry room is on hiatus. There's nothing cool down there, but upstairs we are comfortable. We like cool and Comfortable.
Yesterday found us far, far inland at G's mandatory company picnic. It was really nice to meet many of his coworkers and all three of his bosses. Way inland in a lovely lakeside setting, it was also way hot. 101F in the shade (38.3333C) is way above our comfort zone.
We fled to the cool at the beach as soon as we could.
Himself:
Doing his own queue today. Looking forward to Penn and Teller this comping weekend in Vegas….the hotel was only 30 a night.
Herself:
Enjoyed the pool this morning. Still experimenting with things to keep my tummy quiet and pain free.
Gratitudes:
Back to exercising.