Yes I know they droop rather than drape. They are shapeless rather than cohesive. But they are done and ready to wear.
What is G's costume? It's from Fallout 4: a PC, Playstation, and Xbox game. He is wearing the uniform of a person just released the vaults designed to keep him safe during bombing. The uniform is form fitting, and on the back has 111 rather than 1. Add black boots and electronic cuffs. G will also be wearing a trump wig.
Front.
Back showing the feeding tube.
Vaguely Viking is me. The actual costumes have sleeves and large gold or silver worked buttons on the apron straps. The clay buttons on the cap were made in the 1960's when I was taking pottery at Southwestern College.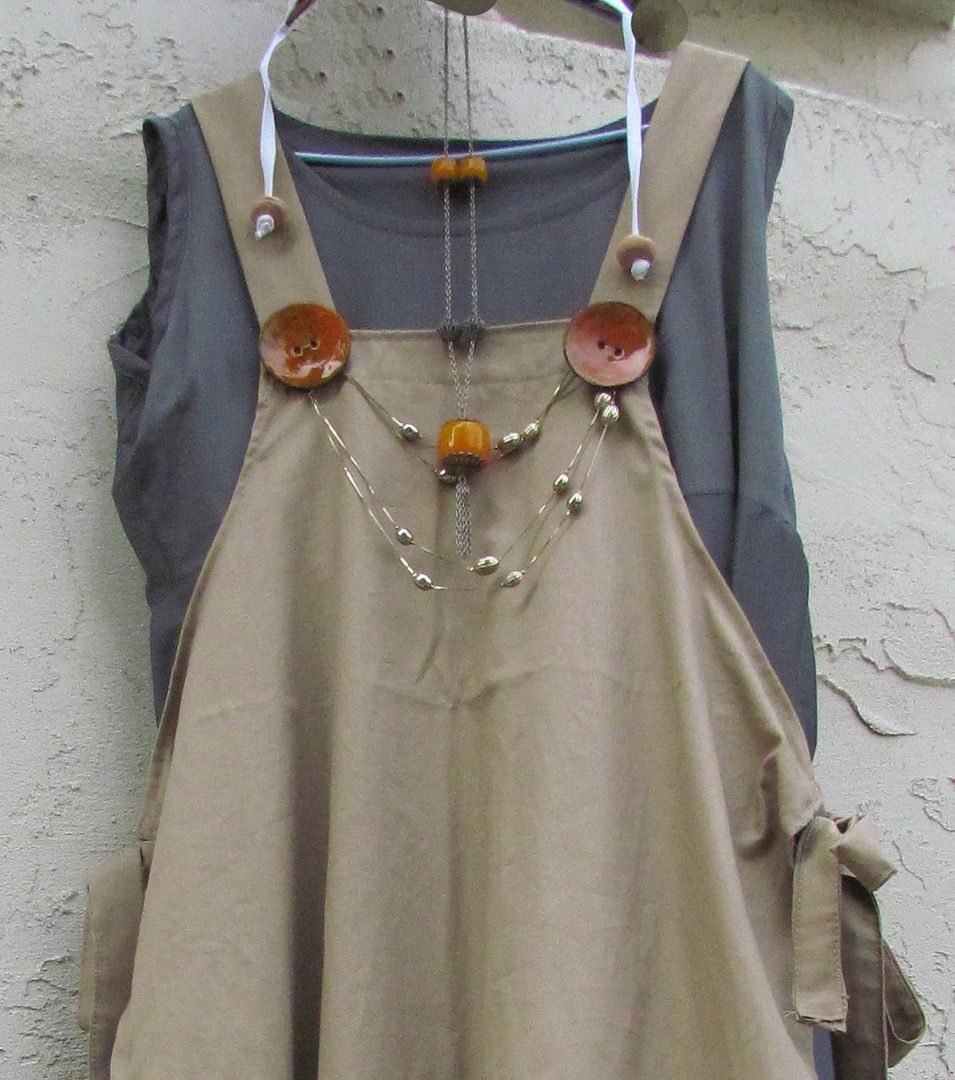 Details of the front.
Now I will go iron and trim mine.
……………………………………………………………………………………………………………………………….
Himself: We are both looking forward to the train show in LA.
Herself: Counting the days til Comic Con. Going to have a great train ride up to the Train Show.
Reading: Bio of QE2.
Gratitude's: That it's such a great day with cool air all about us.