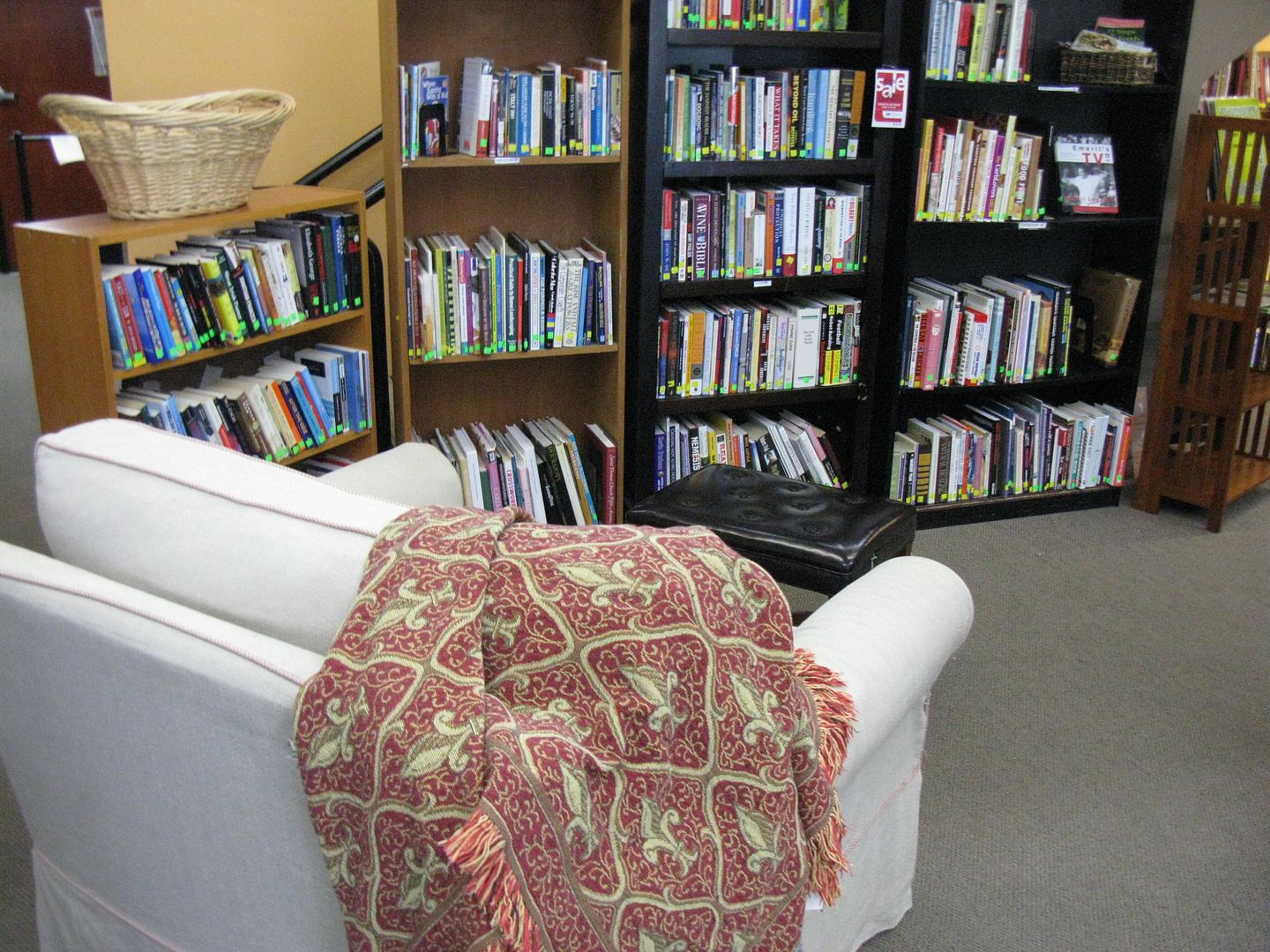 Mainly on Wednesdays, I'm the book lady at the ACS Discovery Shop/Point Loma. I'm there for book sale's too. I love it. What a perfect volunteer job for a lady who loves books.
We have one lady who reads a volume and you would never know. Not a page is disturbed, not a bend or break can be found, and the spines are perfect. She gives us bags of these perfect books at least once every month. Yes, they vanish right away. I can't ever thank her enough.
This last week, one gentleman has been bringing in books by the carload. By Friday he had given us 19 bags. Yesterday when I went in to check on shirts for the Geezer, I discovered countless more bags clogging the sorting area and hall to the bathroom. When G headed to the park to volunteer a few hours at the Automotive Museum, I went to the shop and started sorting books.
They weren't all perfect by any means. We who had no children's books at all, now have one good shelf full. Yes, the boss it tightening up, and what goes out onto the floor must be almost perfect. There were at least 20 bags of really good books, and another eight boxes of rejects. Good odds from an old library.
Yes, giving really matters and makes a difference in countless lives. Thank you all who donate to a cause you care for.
Herself:
I found four really outrageous ties at the shop for George.
Gratitudes:
They say the fair air will only get up to 81F today.