Cutting down the leaning Alder.
·
They are cutting down trees here. Once the primary treeS filling in the landscape around our condos were Alders. They have a limited life span, and ours Alders have outlived theirs. Now the dead Alders are coming down and Unfortunately Sweet Gum Trees are being planted. They too are dying, and perhaps they aren't the best choice for a replacement tree…not with those spikey seed pods.
·
We visited Poolie yesterday before lunch and the museum. Her doctor says that the tumors are shrinking dramatically. Taking potassium laden sports drinks, we discovered her consumption hasn't equaled our presentations. What does she want? Plain pretzels. We had to ask…does this mean salted? Yes it did.
·
Dianne Schmidley's daughter posted this yesterday on Facebook: "I just accessed Mom's Facebook yesterday. Some of you don't know that Mom died on March 24 from complications of a stroke. I am posting the link to her obituary here, and I am sorry to have to tell you all of this news. May she rest in peace. Her mass today at the abbey was exquisite. I felt as if I was getting a glimpse of heaven above. I am her daughter,

Constance Rose

.
http://www.adventfuneral.com/archives/audrey-dianne-schmidley.htm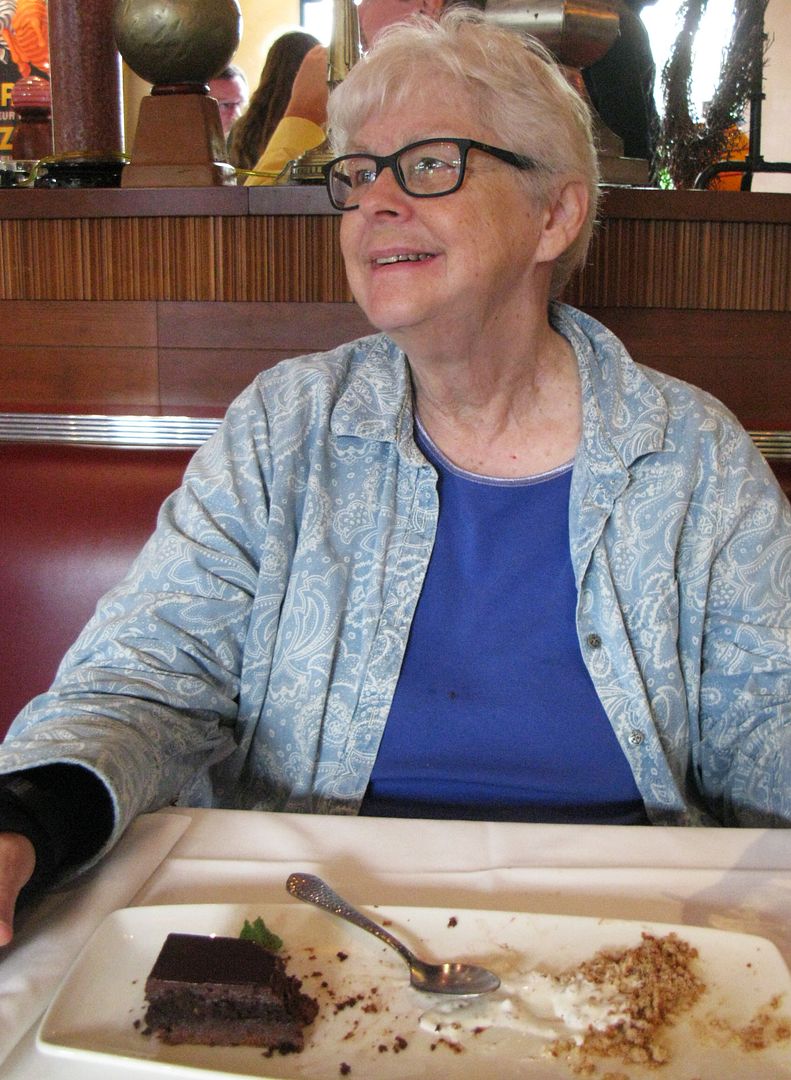 Dianne at the Prado in Balboa Park. 2017.